13 Best 6ft Punch Bag to Buy in UK for 2022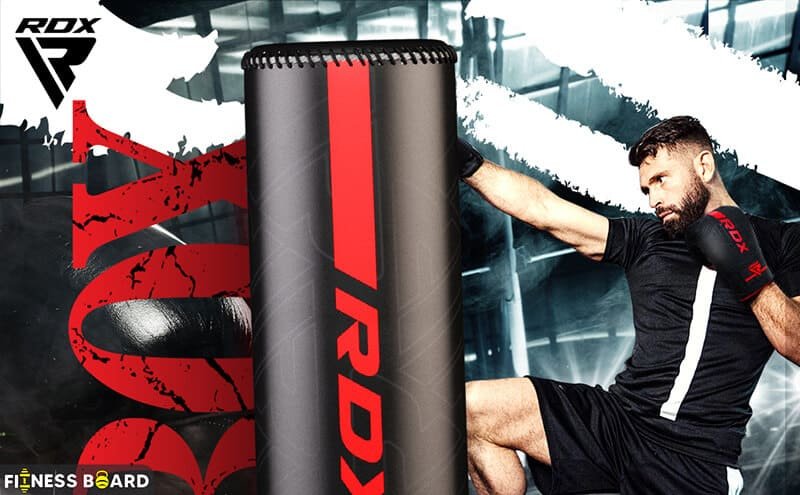 Are you a boxer? Or would you like to be a boxer? Then you need to get the right training tools. And believe us when we say that when it comes to boxing training, few tools are more useful than investing in a 6ft punch bag. For taller boxers or those simply wishing to make sure they have a bag that they can use in the long-term, you can find all that you need through the web today!
Yet if you were to go out shopping on your own, you might find yourself more than a touch confused. Buying a punch bag, after all, isn't easy – not by a long shot. With so many things to think about, you might be unsure about where to start. In a bid to help you out, we've put together a collection of 6ft punching bags that we believe are perfect for the modern boxer.
If you are above 6ft yourself, then you absolutely need a 6ft boxing bag. You need something that can give you a similar physical profile to yourself, so that you can get used to fighting at your own height. However, with so many bags on the market, which of the available 6ft punching bags today are worth the money?
If you want to find out now, then skip on over to our 'The Best 6ft Punch Bags of 2022' section, where you can get all the help you need to make a wise investment. What, though, matters when buying a 6ft punch bag in 2022 and beyond?
What Matters When Buying a Punch Bag at 6ft?
Before you go ahead and click 'Buy Now' on any of the options below, we want to take a quick but important look at what actually matters when buying a 6ft punch bag. So, what does matter the most?
Is its Free Standing?
This is a common question, and one to think about. Free standing punch bags are often spring designed to make it pop back into position after each combination.
Is it Hung?
This means buying a bag that hangs up using ropes, chains, or straps. This will often connect to a punch bag stand or a punch bag hook and hangs from the ceiling/stand/wall.
What is Better?
There is no right or wrong answer, but more down to both preference and circumstance. Free standing bags are easier and more mobile, but often offer a less authentic punching experience.
What About Price?
Price should be the last of your concerns, as value is always going to be important. However, should two bags be nigh-identical, then by all means try out the 'cheap' option instead.
Does it Last?
The longevity of a boxing bag should always come into focus, too. Never invest a single pound into a bag that does not come with a history and a proof of lifespan; it's a waste otherwise.
Can it be Re-Filled?
While most free standing bags are pre-filled and unable to be re-filled outside of the base, most hanging bags can be opened up and filled again. Fill it with water, sand, or rags if possible.
What is it Made From?
Always look into the material, too. You want something that is made using high quality leather, but also settle for good standard PU leather. Try to avoid canvas where you can.
Is it Really 6ft?
Not all 6ft punch bag options are going to be fully 6ft. So long as it comfortably exceeds 5.5ft, though, you should be more than fine with using something that isn't 100% at the 6ft height.
Can it be Used Outdoors?
This is usually on a case-by-case basis, but make sure that if you intend to use the bag outside that it is made to be used outside; some bags simply are not outdoor-ready.
If you were to take all of the above and focus it onto a list of importance, you would be able to better buy a 6ft punch bag. When evaluating any bag, be sure to ask yourself all of the above questions to make sure you are 100% happy with the final choice that you make.
The Best 6ft Punch Bags Of 2022
If you would just like to go ahead and make your investment, though, we totally understand. With that in mind, be sure to evaluate all of the following thirteen quality options.
1. Dripex Free Standing Punch Bag
If your primary aim when buying a boxing bag is to get something that can take plenty of punishment, be sure to start here. This model from Dripex is of a high standard, more than capable of taking plenty of punishment. Though it's not quite 6ft in height, more around the 5ft 8" mark (around 69" in height). It is, though, the ideal pick for most people who are looking for something affordable and effective.
While the height might be a minor downside, it's close enough to 6ft to be more than suitable for an alternative should you need one. If nothing else, it's closer to 6ft than 5ft!
This is more than capable of handling the kind of intensity that you would want from a professional punch bag session. It is designed in a way that allows this bag to take the hit, sustain itself, and spring back into action with the most minimal of fuss.
2. Kitopa Heavy Free Standing Punch Bag
This another free standing punch bag that isn't quite at the 6ft range but isn't far off it at all. That's why we highly recommend that you take a look at this free standing punch bag if the exact height isn't a major deal. So long as you don't exceed the 6'3" range, you should still be able to box on this one with total confidence and comfort.
Overall, it makes a good choice as it has such a strong base to stick to the floor. Many free standing boxing bags can feel like they are simply too big for the strength of the suction that is capable. This, though, should stick to the floor even if you hit it with everything that you have got.
Generally, this is a great choice for those who are looking for an all-around 6ft punch bag that can take a lot of punishment. The strength of this bag is in the fact that it can take such a punishing blow, and the fact that it is useful for professionals who need somewhere to train.
The use of 12 suction pads helps to keep it properly stuck to the floor, meaning that every hit should feel like a positive starting place. If you are looking for a boxing bag that can be used for beginners as well as for professionals, this would make a good place to begin your search.
3. RDX Free Standing XXL Punch Bag
For those with no shortage of space when it comes to their selection of a punch bag, this RDX option would make an excellent addition. This is a top quality punch bag that can take no shortage of hits and feels and should be just what you are looking for in a bag. It's made to give you a high-end solution for mixed martial arts, for boxing, and for various other forms of combat sport you might wish to train in.
At an impressive 17 suction cups, this should stay in place more or less as long as you need it do. The strength of the cups is impressive, too; many suction cups can be nothing more than aesthetic, but these actually do the job that you would have hoped for. Try and knock this thing off its perch; you'd need to hit it pretty hard indeed!
This is made using Maya Hide leather, too, so you do know that it is made with the intention of taking a whole lot of physical punishment. It is an impressive starting place for anyone who is on the lookout for a punch bag that can take a lot of effort to move around. Overall, the main downside probably stems from the fact that it can take quite so much effort to work around.
Given its width and the fact it can be filled with as much as 120kg of sand, you can see why this might be a heavy duty training option. However, this does limit both mobility and it does maximise the space needed to actually use the bag. Space aside, though, this is a very wise investment indeed.
4. Aoneky 6ft Unfilled Punch Bag
If you don't mind having to fill up a punch bag on your own, then this is a great place for you to begin. Affordably priced and made from top quality leather, three layers of it in total, this can take an almighty hit. This is the kind of bag that you could train on for many years to come, such is the overall strength of the bag itself. On top of that, it has all of the capability needed to land a killer strike and not even move the dial on the bag itself.
Weighing around 160lbs when weighed in full, the main thing you need to worry about is getting a strong enough hook. This will need to be properly asserted onto a stand or a hook, but you should have no problem in doing so. On top of it, this is a great choice for those who want a boxing bag that can easily be hit into for as long as you want. The 6ft size makes it great for both adults and kids, too; just be sure to avoid hitting too low because it will hurt your hand nearer the bottom.
Overall, this is a good quality of punch bag when you need something a bit more simplistic. Most of the above options are more in the realm of a free standing punch bag; this is a bit simpler in that it retains that classic hang-up style. Overall, though, it would still make a sublime investment choice if you were looking for something strong and sturdy.
Definitely a bag we would add to the 'must view' category of 6ft punching bags.
5. Fairtex Unfilled Banana Boxing Bag
If your aim is to buy a 6ft punch bag that you know can take a fair amount of physical effort, start here. It's a fine choice on the basis that it is designed to be able to take a lot of hard hits and punishment. Around 35kg in weight after filled up, too, this is great for those with lighter physical ceilings or those who are just starting out. If you are an experienced boxer, though, that might not be enough "heft" for you to get the most out of your boxing experience.
The other main issue with this bag would be the design – it's a blessing and a curse. It looks amazing, and definitely is one of the most aesthetically stylish bags on the market today. Where the problems tend to begin here is the fact that it is so bright that it will show up any sign of wear and tear much easier than most dark bags. There is a reason why most punch bags tend to be dark in colour, after all!
If the aesthetics and the signs of wear and tear are not an issue, though, you should look to try out this banana boxing bag. It's a good choice for a more aesthetically pleasing option, and something that you know has a much higher chance of surviving as the years go by.
However, one thing to note about this boxing bag is that it has the potential to last for a long time if you do care for it. The lack of weight and the colourful demeanour can make it quite easy to mark and damage, but if you are careful it should last a long, long time.
6. Wolf Impex Heavy Punch Bag
For those who want a 6ft punch bag that is designed for high impact intensity, then you should start here. The Wolf Impex brand is known for having a real passion for quality and consistency, and this stems into the strength of their bags.
That is why this punch bag can take an almighty amount of physical hits without beginning to fall apart. Typically, it is designed in a way that should allow for this to be able to take no short amount of damage. Therefore, it does a good job of hiding wear and tear over time!
However, while it is easy to fill, the fact it is unfilled upon arrival means having to shell out on filling. You could use things like sand, old rags, towels, old clothes, or anything you feel comfortable hitting all day. The professional testing, though, claims to make sure that this is a bag that can take almighty physical impact without ripping, tearing, or snapping.
Add in the fact that it can be quite lightweight, too, and for those who are not looking for a heavy 6ft punch bag this could make a good place to begin. Overall, it makes a fine choice for anyone who is trying to make changes to their selection of punch bags. This could also be filled up with something bean filler, but we recommend you avoid anything that is wet or liquid-based as it will simply not work as well.
Despite the fact it is not filled up, this would make a good choice for those who are looking for a good value deal. This is comfortably one of the cheapest on our list for sure.
7. XN8 Free Standing Punch Bag
The main thing you need to avoid when buying a punch bag is investing in something that cannot spring back into place. A free standing punch bag should always return to the position it was in when you first hit the bag in the first place. That is why we highly recommend that you look at this model from XN8. Out of all the free standing 6ft punch bag options, this is one of the most reliable for knowing it can pop into place. It can take no shortage of physical impact, so you have nothing to worry about regarding that!
Keep that in mind, and you can find it much easier to train on and use this free standing punch bag. It is designed for easy usage for a long-term fighting experience. On top of that, the pedestal style of the design means that it should always be able to pop back into place even after a fantastic 10-hit combination. The addition of 5cm-thick EPE foam also allows you to know that no hits are going to leave your hands feeling rough or raw upon impact.
There is a reason why so many people today recommend that you try out a free standing punch bag, and this gives you a lot of incentives to give it a bash yourself. These are designed for professional usage in a gym or studio, but they can also be used easily at home if you would prefer.
This might be the ideal choice for anyone who is on the lookout for a punch bag that can give you the right blend of physicality and resistance. Each hit feels good, but you would need to attack this with a weapon to not have it spring back into position!
8. Gallant 6ft Max Strike 360 Boxing Bag
When you need to get used to hitting a punch bag, one thing you need is consistency. This means getting used to landing blows in set combinations. And with this 6ft boxing bag, you get something that you can do that with easily. Why? Because this comes with a list of targets to hit. Simply have someone stand next to you and call out the number to hit, and you need to respond. It's a great training mechanism, and one that should quickly build up self-belief.
In fact, the only real downside that we have in mind with this punching bag is that it needs a lot of work to get it set up. Compared to other free standing 6ft punch bags, this can take a lot of effort and time. With two people, though, it should be a much easier job. Compared to some of the other options that you could buy, though, this is by no means the easiest or the most stress-free to get set up properly.
This free standing boxing punch bag is great for anyone who wants to build up a happy balance of flow and confidence. You will get used to throwing punching combinations that go head-body-head, as opposed to simply throwing the same punch time and time again. Bags like this are great for general training and skill development, as they force you to be a more creative, detail-oriented boxer.
If you have issues when it comes to boxing, then, you should absolutely take a look at this Max Strike boxing bag; it's definitely one of the best options for taller boxers out there today.
9. Mytra Fusion 6ft Boxing Bag
While the Mytra Fusion 6ft punch bag is easily among the most expensive on this list, it is a solid place to begin. However, just note that this is made from PU leather as opposed to the real thing, so don't expect it to have the same lifespan as a full leather boxing bag. However, the fact it comes with a 12-numbr combination set-up and the free standing section is among the best on the market, this is a very wise investment indeed.
This can take no shortage of physical effort, and it can be a high quality choice if you are looking for a model that can take multiple blows physically. It's also made from PU leather, albeit faux leather of a very high standard and strength. As such, this is also backed up with the use of a triple-needle fleece Pico-threading that allows for greater general composition. This means that it is among the most durable bags on the market despite the fact it does not use true leather on the exterior of the design.
Generally, though, this boxing bag is a good starting place for anyone who is serious about giving boxing a real try on their own. It can be tough to get used to working with, of course, but it should be by no means an impossibility for you to start using on a regular basis.
Such a good boxing bag could be the ideal investment for anyone who is trying to buy something designed to take a regular beating. And if your main aim is to use your punch bag for improving punching speed and accuracy, this makes the job simpler.
10. MAXSTRENGTH 6ft Free Standing Boxing Bag
If your main aim is to find a boxing bag that can take a lot of physical impact, then you might wish to look at this free standing boxing bag from MAXSTRENGTH. At 6ft in size it is the ideal pick for taller boxers, grapplers, and MMA fighters who want to get used to laying down the law. It's a good choice that comes with a solid, secure stand that uses suction cups to keep it stuck to the floor with a minimum amount of fuss.
At the same time, this is a free standing boxing bag that can take a lot of effort and patience to get installed and set-up. The process is a bit more involved than it is with some of the competition on this list. Once set up it is probably the best option for those who want a human-shaped boxing bag to try out. It can take no shortage of punishment, and the fact it is capable of reaching the full 6ft is very impressive indeed. On top of that, you might also notice that it can take a lot of effort to get stuck down.
The suction cups are quality, but it can take a while for them to properly take hold and retain their grip. Once they are stuck down it should be very hard to move the boxing bag, so keep that in mind. Typically, though, this is a free standing punching bag that can take a lot of effort – the effort, though, is generally going to be worth it.
Overall, this would make a tremendous choice for a 6ft boxing bag that can give you an easy way to try with a more realistic, human-like body to practice on.
11. Senshi Japan 6ft Boxing Bag
Looking to buy a punch bag that you 100% know can take a lot of effort? Then you should absolutely take a look here. This boxing bag comes with a lot of the features you might expect, including the addition of numbers to hit. This allows for better combination build-up, making you a generally more rounded, confident, and ambitious boxer. At the same time, this comes with some add-ons that can make sure you can get working out right away – assuming, of course, you can set it up!
One thing you might find with such a boxing bag, though, is that it can take a lot of physical effort to get it set-up. This comes with a very impressive stand, which once attached should ensure that it springs back into the right place with an absolute minimum amount of fuss. Generally, you will find that this boxing bag can take a huge amount of effort to build – but once, built it should stay in place for as long as it is needed.
Generally, it makes a good, wise investment. Be warned, though, that it does only use artificial leather. Some of the similarly-priced models out there today will use full leather, so if that bothers you then you might wish to keep shopping around.
For a free standing 6ft punching bag that can take plenty of punishment, though? This would definitely be money well-spent. It's a great solution for anyone who wants to try and simplify the experience of building a boxing bag that they know can stay in the position (and condition) they would want once set-up.
12. Adidas Hanging Punch Bag
The first thing to note about this Adidas hanging punch bag is that it is capable of giving you a solid intermediate starting place. At just 57kg, though, this is by no means a heavy bag in the traditional sense. The added stitching helps to stop the bag from tearing at the seams literally, but it also is designed with only PU leather. Despite being top quality PU, if you would rather use only real leather then you should avoid this bag. Other than that, though? This makes a must-add bag to your list of potential options.
It looks good, feels good, takes a lot of physical impact, and comes with a pair of layered additions to help make sure it is extra-thick. This can help to make sure that the impact on your hands is softened when you land a punch, and that the bag is more than capable of taking a lot of physical duress over time. It is also made by the Adidas combat department, so you can feel pretty confident that this has the durability that you would have wanted and expected.
Generally, too, it is designed to make sure you can get many years out of the bag. The chains are good, the setup is quick and easy, and you could get this hanging from a boxing bag stand/chain pretty soon if you so choose. Overall, it would make a good addition to any boxing bag collection for those who are shopping in the 6ft range.
While it might not be perfect due to using imitation leather, it is more than good enough for anyone searching for a 6ft boxing bag that can take a whole lot of punishment.
13. Q Sports Ultimate Punch Bag
One thing that you might notice when it comes to buying a punch bag is the quality of the stitching matters. It could be made from the best material in the world – if it can't take a punch without splitting, it really isn't going to be much good to you!
With that in mind, you might wish to try out this punch bag for an almighty solution to a challenging problem. This is a good quality choice of punch bag that should take a lot of physical stress once up and running. And getting it attached is very easy; this gives you everything that you need to get it set up, with the free standing nature of the bag ensuring that it stays strong on a sturdy, durable platform.
Good for all ages and mindsets, this is a good pick for anyone who wants to start boxing soon. Just fill up the base of the setup with some water or some sand, and it should be more than stable enough to take even the most ferocious haymaker that you have saved up in your locker today.
Many professionals will recommend a bag like this if you want to make one purchase and not have to buy again. Sure, it "only" uses PU leather; but that is more than durable enough to ensure that it can take a strong hit and not snap, break, or otherwise wilt. That is why you might wish to try it out for yourself; a bag like this has all of the potential to be good for long-term stress relief, training, and sparring.
Overall, this would make a good punch bag option for just about anyone shopping around.
Frequently Asked Questions
Making a Choice on a 6ft Punch Bag
Of course, you might now be ready to go ahead and buy a 6ft boxing bag that you have seen above. We recommend that you take the time to look at each bag closer, though, and really evaluate how well it fits you and the way that you are going to be boxing.
Everyone has their own way of going about boxing, which is why you should factor in what you want personally. Take a look at price, style, and the physical size of the bag in terms of diameter. Only then can you be happy with your decision. Happy hunting!